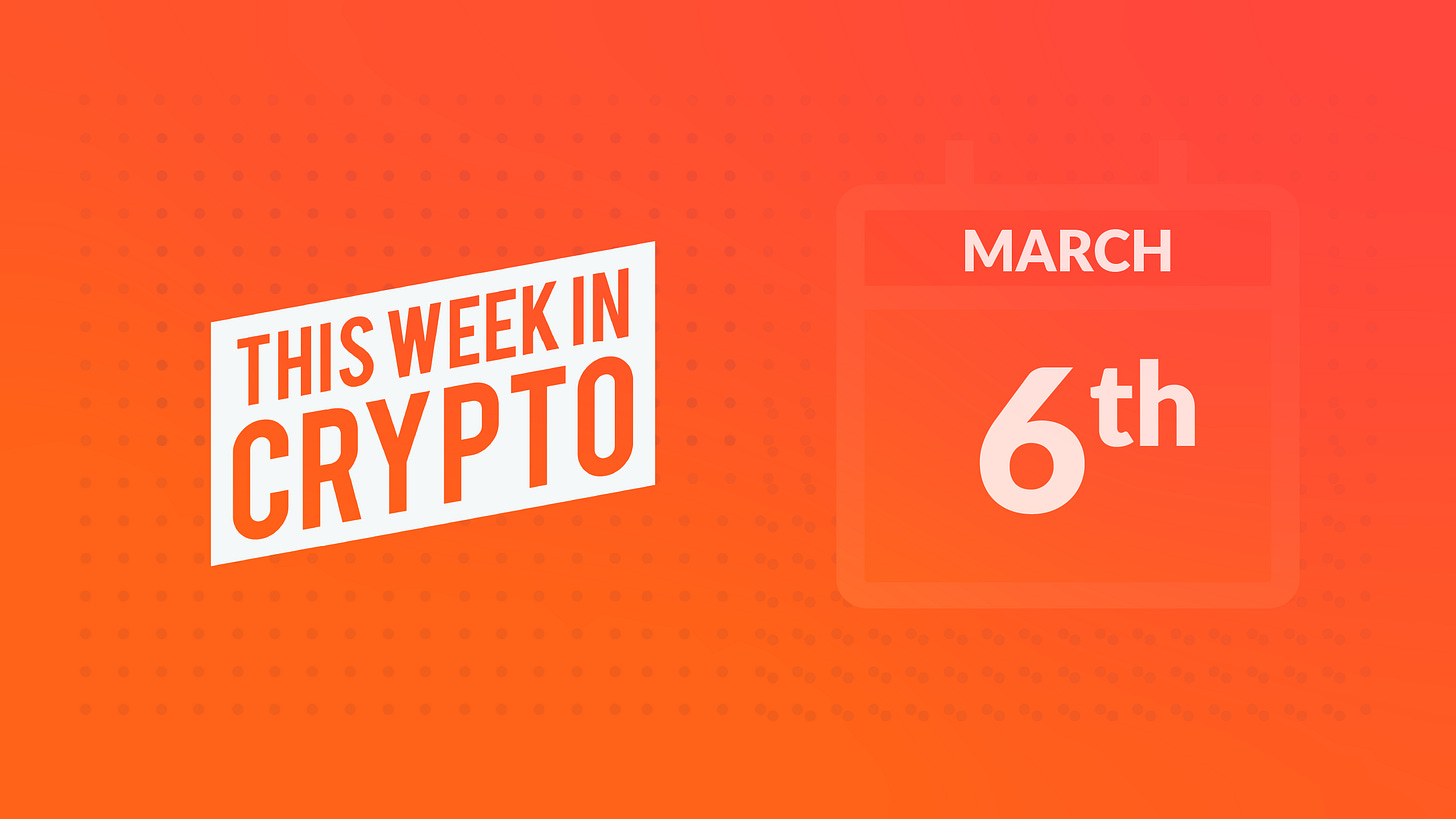 Quick Take
SXSW, Bitcoin 2020, and DC Blockchain Summit cancelled over concerns of coronavirus spreading.

Minnesota lawmakers are seeking to outlaw campaign contributions in the form of cryptocurrency.

This week in crypto funding: GrainChain ($8.2 million), Arweave ($8.3 million), Zabo ($2.5 million), and AlphaPoint ($5.6 million).
Events Cancelled Due To Coronavirus
South by Southwest, the annual tech, film and music conference scheduled to run March 13-22 in Austin, Texas, has been cancelled by City Mayor Steve Adler over concerns of the event contributing to the spread of coronavirus. In a statement on its website, SXSW said it would "faithfully follow the City's directions." In recent days, Facebook, Intel, Twitter and TikTok had pulled out of the conference as large corporations limited travel for employees amid the virus outbreak. 
Bitcoin 2020 has also been postponed to Q3 this year. BTC Inc. CEO and organizer of the conference David Bailey stated "Following this week's State of Emergency declaration by Governor Newsom and yesterday's announcement by Mayor Breed regarding community transmission in the city, our commitment to delivering the best experience and protecting the safety of our community necessitated this shift." The DC Blockchain Summit, scheduled to take place next week in Washington, D.C., has also been postponed. It is unclear whether SXSW or DC Blockchain Summit attendees will receive a full refund.
Lawmakers Push Ban On Political Donations
Minnesota lawmakers are seeking to outlaw campaign contributions in the form of cryptocurrency. Minnesota's House of Representatives first proposed a bill in May of 2019 that would ban any source of contribution in the form of digital currency. Last month, a group of five members of the Minnesota Senate filed a similar legislation. The bill has since been referred to the Senate State Government Finance and Policy and Elections Committee.
If either bill were to pass, those who knowingly solicit digital currencies would face a civil penalty of up to $3,000 and those who knowingly accept crypto donations would be guilty of a felony. 

This Week in Funding
GrainChain, a blockchain-based agricultural startup, has raised $8.2 million in a funding round led by Overstock subsidiary Medici Ventures, which previously invested $2.5 million in December 2018. GrainChain runs a platform that tracks commodities on a distributed ledger and verifies inventories to help farmers trade and settle with buyers. 
Arweave, a blockchain startup focused on internet storage, has raised $8.3 million from Andreessen Horowitz, Union Square Ventures, and Coinbase Ventures. Arweave went through Techstars Berlin's mentorship program in 2018 and went live in June of that year. The protocol now has more than one million pieces of data stored on its permaweb and is used by nearly 200 applications.
Zabo, a software-as-a-service startup that connects financial services companies to customers' cryptocurrency accounts, has raised $2.5 million from Moonshots Capital, Blockchange Ventures, Digital Currency Group, CoinShares, and the Tezos Foundation among others. Zabo plans to double its engineering team to 8 over the next year.
Lastly, crypto infrastructure provider AlphaPoint raised $5.6M from private investors including Galaxy Digital Ventures. AlphaPoint took in over $10 million in revenues last year from its white-label exchange software.